Good morning, class! Or, good evening, or afternoon -- whatever time it is where you are, we are glad to have you here, because today is music class at Jimmy Beans Wool University!
In our newsletter this week, we did a nice and thorough tour of music genres, from hip hop, to indie, to pop, to rock, to disco...a little bit of everything in our lives. Music is a source of continual inspiration for us Beans, when it comes to choosing our projects and discovering our colorways. Today on the blog, we want to share with you some of the crocheters, knitters, and musicians who inspire us!
Let's start off with an oldie but a goodie. Is anyone here for improvisational drumming? Drummer Corey Fogel had an ongoing series of performances where he would knit WHILE drumming!
Isn't that extremely cool? I know I would love to be able to multitask like that. Corey isn't the only musician who is extremely into knitting! Earlier this year, the first ever Heavy Metal Knitting Championship was held in Finland, and yes...that is absolutely exactly what it sounds like: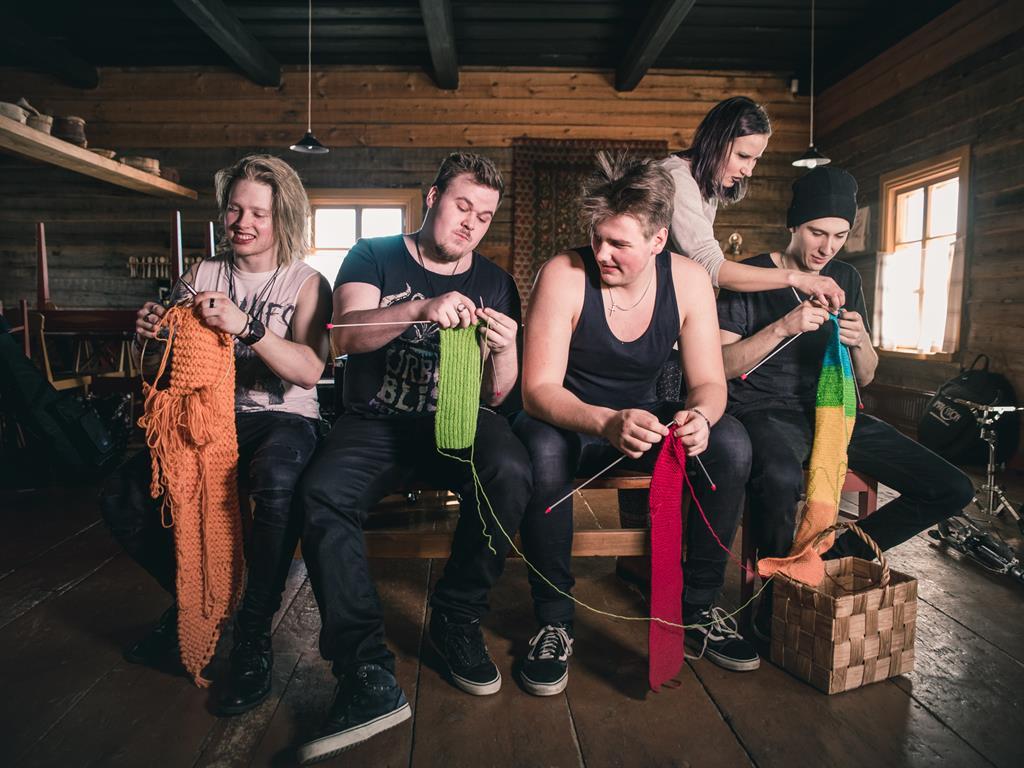 Heavy metal musicians who knit while they perform! It was a competition, and they totally anticipate that it will become an annual gig. You can read a little more about it here, too.
But, hey, maybe metal and improv are not your cup of tea. Don't worry! There are all sorts of cool pieces of inspiration you can draw from music. Just take a look at these cute crocheted records from the designers at Scheepjeswol!
These would be an adorable addition to any coffee table or record table, or even a great gift for the music-obsessed kids in your life!
Where do you find inspiration for knitting? Have you done any music-themed projects? We'd love to see them! Leave us a comment below and let us know how you bring music into your crafting.